---
Delhi to Chandigarh Tours
Chandigarh, derives its name from a temple Chandi Mandir in the vicinity of Golfcourse in Chandigarhthe site selected for the city (deity Chandi, goddess of power), and a fort or 'garh" beyond the temple, called Chandigarh.
A visit to Chandigarh is not complete without a visit to the temple of Goddess Chandi, which is located in Panchkula, 10 km away from Chandigarh. In fact, the name Chandigarh is derived from this temple. Nearby is the temple of Mansa Devi. Both the temples are built in the North Indian style of architecture. Moreover, there is the Panchkula Cactus and Succulent Botanical Garden, which houses over 2,500 varieties of cacti and other succulent plants from all parts of the world. This is the first and the only botanical garden where a systematic and comprehensive collection of Indian species of cacti is being.
Specifications : ( Ac Tempo Traveller )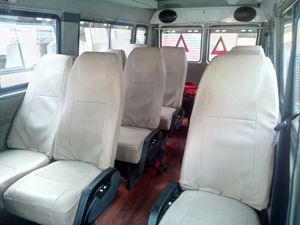 Fully pushback & sofa seats

Leather fabric upholstery

High Music system

Color LCD screen(as per the availability)

Both AC & Non AC variant available

Icebox, First Aid Box

Expert Driver in uniform

Roaming mobile phone with Car and driver.
(Terms and conditions For Tempo Traveller)
Time and Kilometers will be calculated from Delhi Our Office

Driver Allowance Rs.300 per day

All Government Inter State Taxes

Toll Fees and Parking will be charged extra as actual.

Minimum 250 km per day

---
Specifications : ( Ac Tempo Traveller )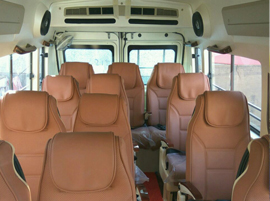 Chardham Yatra Packages[/caption]
Fully pushback & sofa seats

Leather fabric upholstery

High Music system

Color LCD screen(as per the availability)

Both AC & Non AC variant available

Icebox, First Aid Box

Expert Driver in uniform

Roaming mobile phone with Car and driver
(Terms and conditions For Tempo Traveller)
Time and Kilometers will be calculated from Delhi Our Office

Driver Allowance Rs.300 per day

All Government Inter State Taxes

Toll Fees and Parking will be charged extra as actual.

Minimum 250 km per day

---
Specifications : ( Ac Tempo Traveller )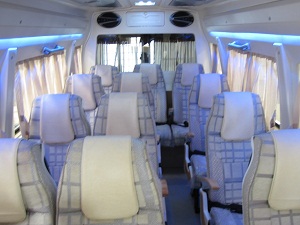 Fully pushback & sofa seats

Leather fabric upholstery

High Music system

Color LCD screen(as per the availability)

Both AC & Non AC variant available

Icebox, First Aid Box

Expert Driver in uniform

Roaming mobile phone with Car and driver
(Terms and conditions For Tempo Traveller)
Time and Kilometers will be calculated from Delhi Our Office

Driver Allowance Rs.300 per day

All Government Inter State Taxes

Toll Fees and Parking will be charged extra as actual.

Minimum 250 km per day

---
Travelling in a tempo compared to in a car or bus is much easier and more intimate, especially when travelling with family, friends, or business associates. Stopping anywhere is not a hassle like in a bus, and there's more room than in cars. We provide tour packages and facilities for not just in Delhi, but all over North India. We offer information about all the places, tips on the best places to eat and shop. Travelling in a tempo also offers you the chance to strike up conversations with different people. Our friendly and helpful staff will also ensure you have safe, memorable, and enriching travelling experience as you explore India.  Golden Triangle Tour Packages
Specifications : ( Ac Tempo Traveller )
Fully pushback & sofa seats

Leather fabric upholstery

High Music system

Color LCD screen(as per the availability)

Both AC & Non AC variant available

Icebox, First Aid Box

Expert Driver in uniform

Roaming mobile phone with Car and driver
(Terms and conditions For Tempo Traveller)
Time and Kilometers will be calculated from Our Office

Driver Allowance Rs.500 per day

All Government Inter State Taxes

Toll Fees and Parking will be charged extra as actual.

Minimum 250 km per day

Tempo Traveller is the best 26 seater tempo traveller hire in Delhi. Tempo Traveller Hire Delhi location at the heart of the city has also made us one of the most luxury tempo traveller on rental services Delhi car rentals
Specifications : ( Ac Tempo Traveller )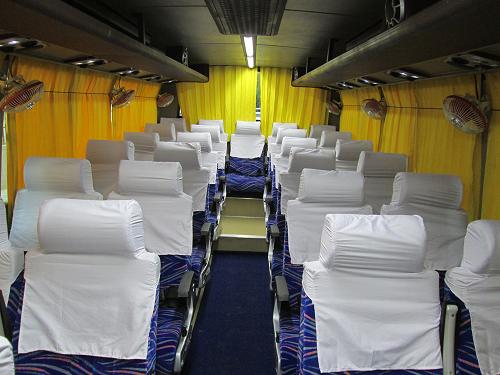 Fully pushback & sofa seats

Leather fabric upholstery

High Music system

Color LCD screen(as per the availability)

Both AC & Non AC variant available

Icebox, First Aid Box

Expert Driver in uniform

Roaming mobile phone with Car and driver
(Terms and conditions For Tempo Traveller)
Time and Kilometers will be calculated from Our Office

Driver Allowance Rs.500 per day

All Government Inter State Taxes

Toll Fees and Parking will be charged extra as actual.

Minimum 250 km per day
Luxury Tempo Traveller @ Rs.20 Per Km
For more details on fare and availability, Call us : 9212500444 / 9211204827
[Contact_Form_Builder id="3″]